India vs Western Australia XI Highlights: India defeated Western Australia by 13 runs in their first warm-up match at Perth on Monday. Arshdeep Singh was the pick of the bowler for India with three wickets. Earlier, after electing to bat first, India rode on Suryakumar Yadav's half-century and a couple of cameos from Hardik Pandya and Deepak Hooda to post 158 for 6.
Brief Scores
India: 158 for 6 (Suryakumar Yadav 52, Hardik Pandya 27, Deepak Hooda 22)
WA XI: 145 for 8 (Sam Fanning 58, Arshdeep Singh 3/6, Yuzvendra Chahal 2/15, Bhuvneshwar Kumar 2/26)
Follow IND vs WA XI Highlights below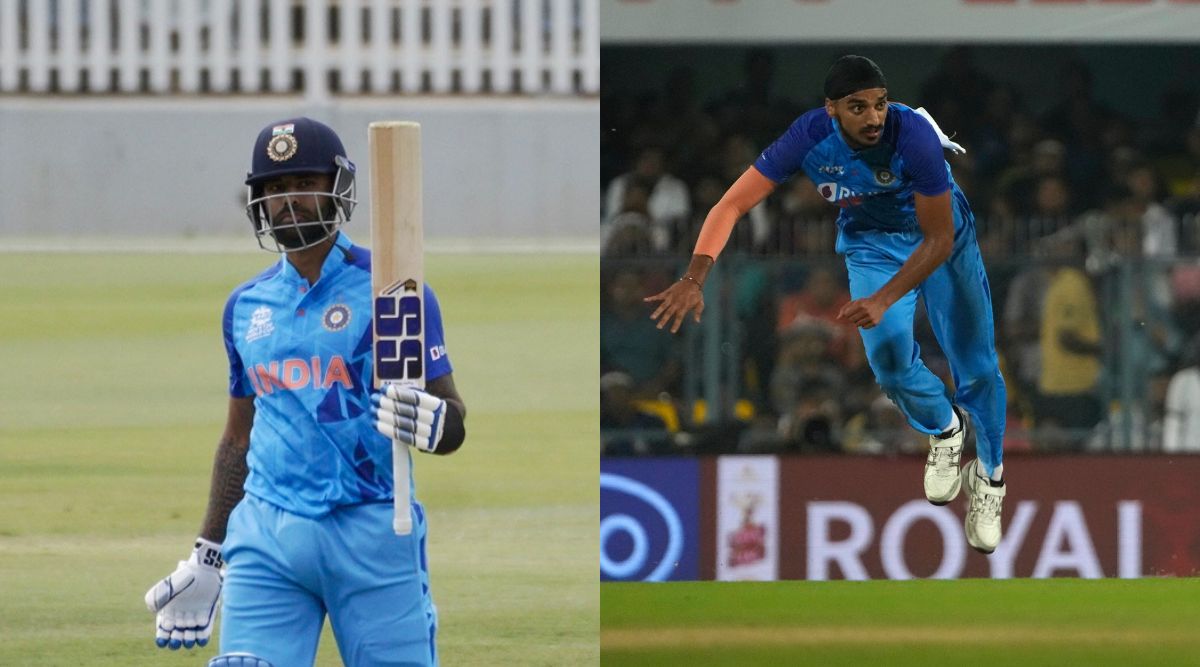 Rohit Sharma (3 runs)
Rohit Sharma struggled against left-arm pacer Jason Behrendorff and managed only three runs.
Rishabh Pant 9 (17 balls)
With KL Rahul and Virat Kohli rested, Rishabh Pant was promoted as an opener. He struggled in the testing condition during his sluggish 17-ball 9 knock.
Deepak Hooda (22)
Promoted to No 3, Deepak Hooda scored a brisk 22. The right-handed batter has missed the South Africa T20I series due to a back injury.
Suryakumar Yadav (52)
Suryakumar Yadav again showed why India would be heavily dependent on his form in the upcoming T20 World Cup. He continues his red-hot form with a fine half-century. He scored 52 off 35 balls, with the help of three boundaries and three sixes.
Hardik Pandya (27) 
Although he didn't bowl, it was his quickfire 27 that helped India rebuild after the slow start. Pandya even took an excellent catch on a no ball.
Dinesh Karthik (19 no)
India's designated finisher was not at his best, but he remained unbeaten on 19 and his lusty strokes helped India to reach a respectable total.
Arshdeep Singh (3 wickets)
Arshdeep bagged two wickets in his first over, which broke the back of Western Australia. He then came back to dismiss the dangerous-looking Sam Fanning (58). 
Harshal Patel (1 wicket)
Another unforgettable outing for the Indian seamer. He conceded 18 runs in the last over.
Bhuvneshwar Kumar (2 wickets)
The senior India bowler set the tone for by removing D'arcy Shot in the first over. He bagged two wickets.
Axar Patel (0 wickets)
The all-rounder hit a massive six while batting but went for runs with the ball.
Yuzvendra Chahal (2 wickets)
The wrist-spinner bagged two wickets and had an impressive outing. 
READ MORE
India have won their first warm-up match against Western Australia by 13 runs. Suryakumar Yadav and Arshdeep Singh star for India. The second warm-up match will be played on Wednesday.  
Western Australia need 32 runs from the last over. (WA XI: 127/7) 
Arshdeep with the breakthrough for India. He removes Sam Fanning for 59. Western Australia XI need 44 runs to win from 21 balls. (WA XI: 115/6) 
Western Australia XI need 60 runs to win from 30 balls. (WA XI: 99/5) 
Yuzvendra Chahal gets his first wicket. Western Australia XI need 102 runs to win from 60 balls. (WA XI: 57/5) 
A good little phase for the hosts. They have added 17 runs in the last two overs without losing any wickets. Western Australia XI need 113 runs to win from 72 balls. (WA XI: 46/4)
At the end of the powerplay, Western Australia are 29 for 4. Western Australia XI need 130 runs from 84 balls to win the match. 
Western Australia 29/4 after 6 overs.
Two wickets apiece for Bhuvneshwar Kumar and Arshdeep Singh.
Another wicket for India. Bhuvneshwar gets his second wicket. He dismisses Ashton Turner this time. WA XI: (11/4)
Arshdeep Singh and Bhuvneshwar Kumar are running riots at the WACA. Bhuvneshwar Kumar removes D'arcy Short in the first over, while Arshdeep gets two wickets in his first over. (WA XI: 11/3)
Western Australia's chase is underway. Western Australia need 159 runs to win the match. (WA XI: 0/0) 
Riding on the half-century of Suryakumar Yadav (52) and a couple of cameos from Deepak Hood (22) and Hardik Pandya (27), India have posted a competitive total in their first practice match against Western Australia XI. (IND: 158/6) 
Innings Break!#TeamIndia post a total of 158/6
Suryakumar Yadav 52 off 35 (3×4, 3×6)
Hardik Pandya 29 off 20 pic.twitter.com/ghN3R0coqr
Suryakumar Yadav departs for 52. (IND: 129-5)
Suryakumar Yadav completed his half-century. (IND: 129-4)
100 up for India in the fourteenth over.(IND:105/4)
Hardik Pandya departs for 27. Dinesh Karthik joins Suryakumar Yadav. (IND:95/4)
At the end of 11 over, India are 85 for 3. Suryakumar Yadav is batting on 30, while Hardik Pandya is on 20. (IND: 85/3)
At the end of nine overs, India are 64 for 3. Suryakumar Yadav is batting on 16, while Hardik Pandya is on 10.  (IND: 64/3) 
Hardik Pandya joins Suryakumar Yadav in the middle. (IND: 59/3)
Andrew Tye removes Rishabh Pant. Pant scored 9 off 17 balls. (IND: 45/3)

Suryakumar Yadav during India's first training session in Perth. (Screengrab)There is no doubt that Suryakumar Yadav is India's most bankable T20 match-winner. There is also no more reassuring sight than Suryakumar Yadav striding out to bat in a T20 game. In the upcoming T20 World Cup, India's chances to win would be riding on his performance. Team India had hit the ground running in Perth and has started their final preparations ahead of the world tournament. (Read More)